FAQ ON ORTHOKERATOLOGY
What is Ortho-k?
Orthokeratology, Cornea Refractive Therapy or Corneal Moulding, is a non-surgical, reversible process using a unique therapeutic mould to reshape the cornea while you sleep. It is a proven, safe and non-invasive process.The best analogy for Ortho-K is "orthodontics for the eye". The corneal shape is altered by gentle pressure from custom-designed corneal moulds. The result is clear crisp vision without daytime contact lenses or glasses. It is an excellent mode of myopia control for children and an alternative vision correction for adults.
How It Works?
This state-of-the-art lens mould re-shape the corneal cells using the many unique curvatures of the RGP lenses. This creates a push/pull force beneath the lens surface. Thin layer sheer forces, flow across the corneal surface, moves the cells from the center of the cornea to the periphery thereby changing the overall shape of the eye. The resulted cornea shape can then easily focus light directly on the retina giving clear vision during the day without lenses on eye.
Contact Now
How does Ortho-K slow down myopia progression?
As a child develops, the length of the eyes grows. In turn, this causes myopia to increase. As it progresses, high myopia increases the risk of certain ocular anomalies, such as retinal detachment. Ortho-K acts like a gentle brake and retards myopia progression.
It created a ring zone of positive refractive error that works like the effects of myopia control glasses but on the cornea itself. There are sufficient evidence in the literatures that concludes that Orthokeratology in Singapore indeed slow down myopia progression significantly. Most children are thrilled with their Ortho-K outcome. But imagine how they will thank you when they get older and learn how you were able to preserve their sight and lower their risk of eye diseases.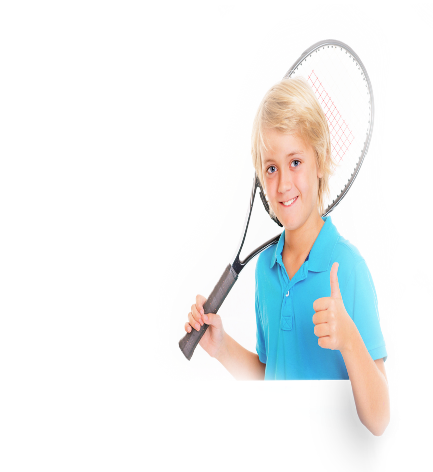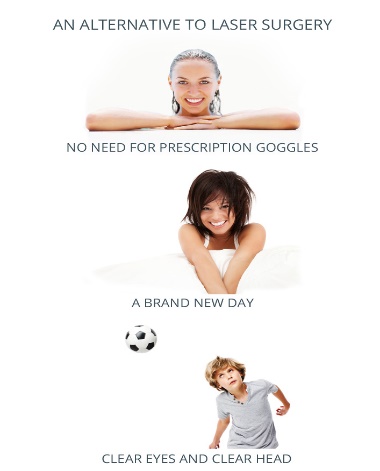 What are the advantages of OrthoK?
Able to achieve good vision without spectacles or contact lenses for most of the day.

Non-surgical procedure. It is reversible. It is modifiable.

It does not hurt.

It will slow down myopia progression for children.

You save on glasses purchase.
How frequent do I need to be back to the store for the OrthoK process?
You must be prepared for 4-7 visits during the first month of lens wear. Other than a comprehensive eye examination, we will ensure that the lens is fitted well and the lens is settling safely on the cornea.

Is high astigmatism suitable?
Whether you are a good candidate depends on many factors such as the health of your eyes, age, pupil sizes and your expectations. High astigmatism is normally more complex in the lens design and fit. This is because conventional lens will not sit well with perfect centration on the cornea. We can custom design a toric lens mould for astigmatism cornea, it is possible to achieve perfect centration on the cornea to reduce almost all of your cornea astigmatism. It will depend on the individual case and an initial consultation assessment will allow us to give you a more accurate gauge on what to expect.
How long will it take for vision to stabilise?
Ortho-K takes time to stabilize. Power can be reduced significantly in the first 1-7 days but generally takes about 1-2 weeks to stabilize and can vary for different amounts of myopia and astigmatism.
Our priorities should be:
ENSURE HEALTHY EYES

A PROPERLY CENTERED LENS

GOOD VISION

MYOPIA CONTROL EFFICACY
What age is suitable for Ortho-K?
Children as young as six to adults.
Can I still go for Lasik after having done Ortho-K?
Yes, it is possible to have LASIK surgery after orthokeratology in Singapore. But because Ortho-K lenses reshape your cornea, you must stop wearing the lenses for a period (usually several months) so your eyes can return to their original shape and be stabilized. Be sure to tell your LASIK surgeon that you have worn Ortho-K lenses, so they can advise you how long you should wait before having the surgery.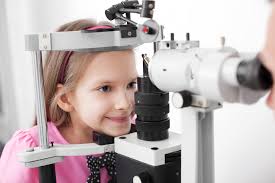 Research into Slowing of Myopia
Many clinical research has shown that orthokeratology (OrthoK) can slow down myopic progression.
There is a statistically significant difference for children in the group wearing orthokeratology lenses who exhibited none or little overall prescription change against children in the control group wearing conventional soft contact lenses or normal single vision glasses.

Contact us to book a Free Orthokeratology Consultation in Singapore

Our Optometrists will explain and let you understand in details of the Ortho-K process.
How Ortho-K works? How it slows down myopia progression? Advantages & disadvantages of Ortho-K and any other questions you have in mind. NO Obligation and NO commitment required.
If you prefer to do a thorough Ortho-K Assessment for suitability check and like to have a hands-on session to handle the lenses before your decision to go ahead with it, we have an 'OK Assessment Eye Examination' at a special rate of only $50!
(Usual consultation cost $88)
The assessment includes:
Prescription Checks

Slit Lamp Anterior Eye Examination

Ocular Motility & Basic Binocular Vision Test

Retinal Photography

Topography Corneal Mapping

Handling of Ortho-K lenses

$30 spectacle voucher
Get In Touch!
Do you have any questions regarding Orthokeratology and how our optometrist may help your child manage their growing myopia?
Fill in your information below to receive a "Guide to myopia control" and a free $30 spectacle voucher.

T&C applies:
-Only one Voucher may be used per customer, per transaction.
-Vouchers are not transferable, either with other discounts or for money.